Free Federal Money for College
Free Federal Money for College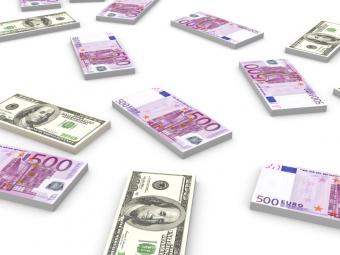 Anyone who is familiar with current college costs may be interested in obtaining free federal money for college. College is expensive, but a bachelor's degree and a higher education are worth the investment for first time students and adults returning to college.
The government recognizes that school can be expensive and they have programs to help offset the costs. Sources for free federal money for college include:
Federal Pell Grant
Federal Supplemental Educational Opportunity Grant
Academic Competitiveness Grant
National SMART Grant
TEACH Grant
Fill Out the FAFSA
The first step to achieving any grants is filling out the Free Application for Federal Student Aid (FAFSA). This government-sponsored form asks in-depth questions about your income and your parents' income. It then uses a series of equations to determine your eligibility for federal money, whether in the form of a grant or a loan.
Federal Pell Grant
Federal Pell Grants provide college students with money towards tuition and books. The Pell Grant is limited in funds, but you never have to pay it back.
You are eligible to apply for a Pell Grant if you are:
Pursuing your first undergraduate degree
A U.S. citizen or eligible non-citizen
A high school graduate or you have a GED
FSEOG
The Federal Supplemental Educational Opportunity Grant (FSEOG) is another source of free federal money for college.
You may be eligible for this grant if you:
Are an undergraduate student
Have exceptional financial need
Demonstrate the lowest Expected Family Contribution on the FAFSA
Received a Federal Pell Grant
Academic Competitiveness Grant
An Academic Competitiveness Grant is another source of federal funding, but it has specific requirements for eligibility.
ACG applicants should be:
Eligible for the Pell Grant in the same year
Enrolled on at least a half-time basis
A freshman or sophomore in an undergraduate program
Enrolled in a certificate program in a two or four-year program
SMART Grant
SMART stands for Science and Mathematics Access to Retain Talent. The grant offers $4,000 for the junior and senior years of academic study in an undergraduate program.
To be eligible, you should:
Be a full-time student
Be a U.S. Citizen
Be majoring in computer sciences, mathematics, technology or engineering
Have a cumulative 3.0 GPA
TEACH Grant
Future educators may seek out a Teacher Education Assistance for College and Higher Education (TEACH) Grant. The grant provides students with $4,000 a year towards courses that will lead to teaching certification.
To be eligible, you should:
Be an undergraduate or graduate student on a teacher's track
Be eligible for federal student aid
Score above the 75th percentile on the SAT, ACT or GRE
Have at least a 3.25 GPA
Find out more about money for college and college grants.