Federal Pell Grant Eligibility
Pell Grants are grants that a student may use to pay for college. They allow students with low income to get "free" money from the government. Unlike student loans, Pell Grants do not get paid back, allowing students to focus on learning instead of earning.
Who Is Eligible for a Federal Pell Grant?
The U.S. Department of Education administers the Pell Grant, and it has a set of basic eligibility requirements that students must meet in order receive any financial aid, including a Pell Grant. Generally, a student must:
Be enrolled in an undergraduate program leading to a degree
Be making satisfactory academic progress as determined by the student's college
Not be in default for any student loans taken out in the past
Have received a high school diploma or equivalent
Be enrolled for a minimum of half-time (generally six hours at a standard college of university)
Be U.S. citizens or an eligible noncitizen, which includes being a U.S. Permanent Resident or a U.S. National
Not be in a state or federal prison or are subject to involuntary civil commitment after a prison sentence as a result of a forcible or non-forcible sexual offense.
The amount of the Pell Grant award depends on several factors:
The cost of attendance (COA) for the school
The student's expected family contribution (EFC), as determined by the student's completed Free Application for Federal Student Aid.
The student's enrollment status
The number of semesters that the student attends, whether just spring and fall or spring, summer, and fall, for schools that offer summer semesters
To determine how much financial aid a student is eligible for, the formula is simple. Subtract the EFC from the COA. For example, if a semester of college is $3,000 and the EFC is $1,000, then a student would be eligible for up to $2,000 of financial aid. How much of that is a grant and how much is available as a student loan depends on the income of the student (or student's parents).
The Department of Education provides a tool, the FAFSA4caster, which functions as a financial aid calculator, letting students know what types of financial aid the students can qualify for.
Things to Remember About Pell Grants
There are a few key points that students need to remember when they apply for Pell Grants.
Pell Grants are not loans; they do not need to be repaid.
Federal Pell Grant awards go directly to the school, not to the student. The school will decide if the money is first used to pay outstanding tuition, fees, and bookstore loans and then refund the difference to the student.
Students who received Pell Grants receive grant funds once per semester, up to 12 semesters.
The maximum amount a student may receive through a Pell Grant may change from year to year. For the 2012 to 2013 school year, the maximum award is $5,550.
The maximum award amount goes to students who have a parent or guardian who has died because of serving in the Armed Services in Iraq or Afghanistan after September 11, 2001. In order to qualify to receive this maximum award opportunity, students need to be less than 24 years old or must be enrolled at least part-time in college at the time of their parent or guardian's death.
Applying for a Pell Grant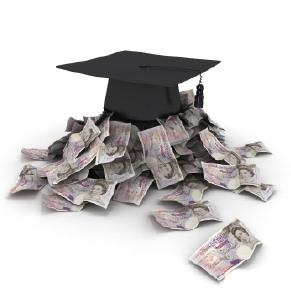 Individuals who want to apply for Pell Grants must fill out the Free Application for Federal Student Aid (FAFSA). Students will need to have certain information available in order to fill out the FAFSA. Students will need to have the following in order to fill out the FAFSA:
A PIN, which they apply for through the application and receive via email.
Most recent tax returns (or their parents' tax return, if they are still being claimed as dependents).
Social security number
Driver's license number
School's application code; however, the school codes can be found in the FAFSA online form.
After filing an application, students will need to wait several weeks to receive information about the amount of money they are awarded by the Pell Grant. This information generally comes directly from the school's financial aid office. At that time, the school will also inform students about how and when they will receive the funds.
Warning
Students should be careful and be sure to use the official Department of Education FAFSA form. The form is free to fill out. Other websites exist that offer assistance to students in filling out the form, but charge a fee. Students do not need to pay to fill out the form; they can go directly through the Department of Education and get help from the Department of Education for any questions that arise.